I'm 69 years old. I have been drawing fictitious cityscapes (using pen, crayon, watercolor) since I was 10, inspired mostly by the California I see around me. These scenes are from "Majestic West," a 28-foot-long, 18-inch-wide scroll begun in 2011 and completed in 2015 as an addendum to "Majestic Blvd.," a 60-foot-long cityscape started in 2006.
1. Click the left and right buttons to scroll the artwork, or...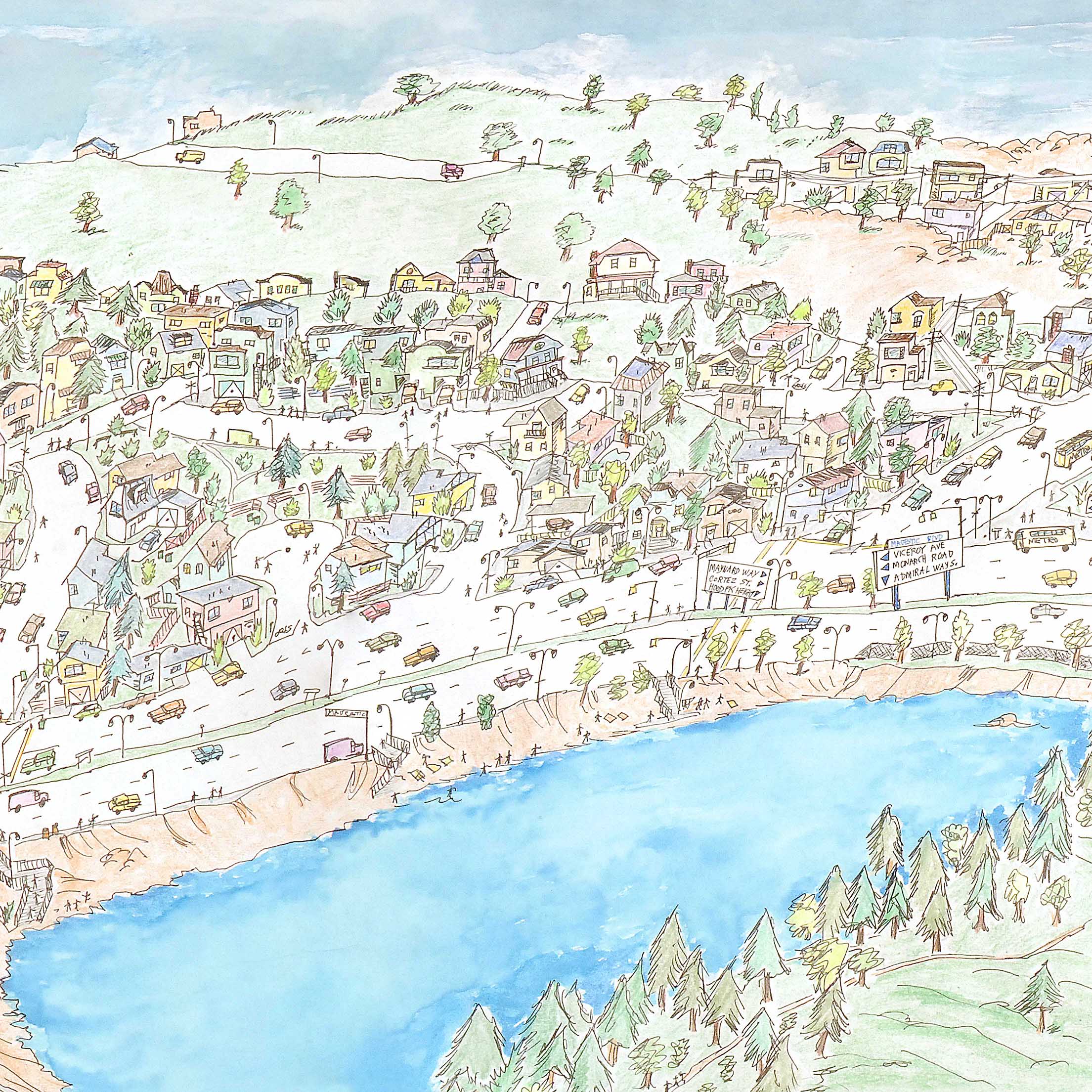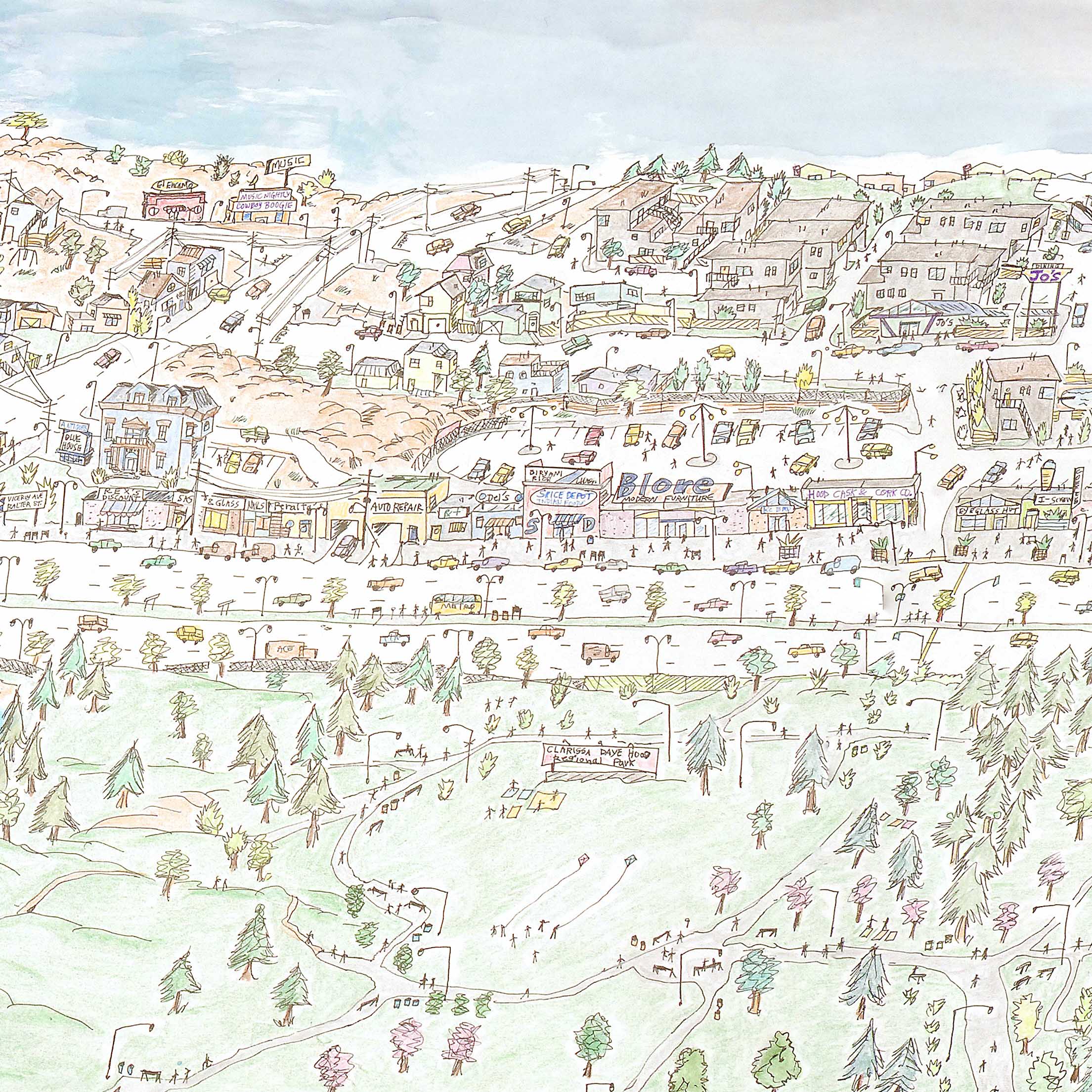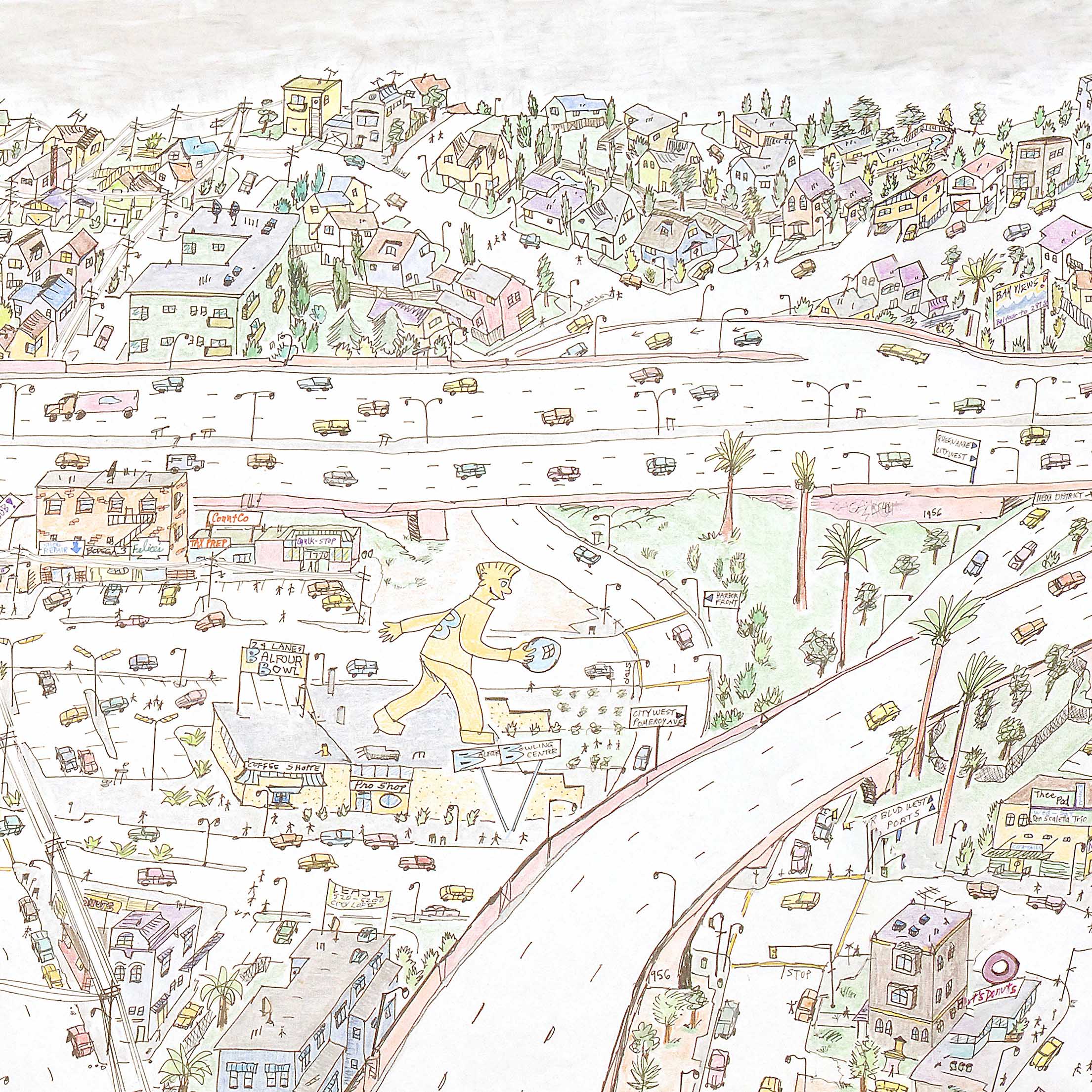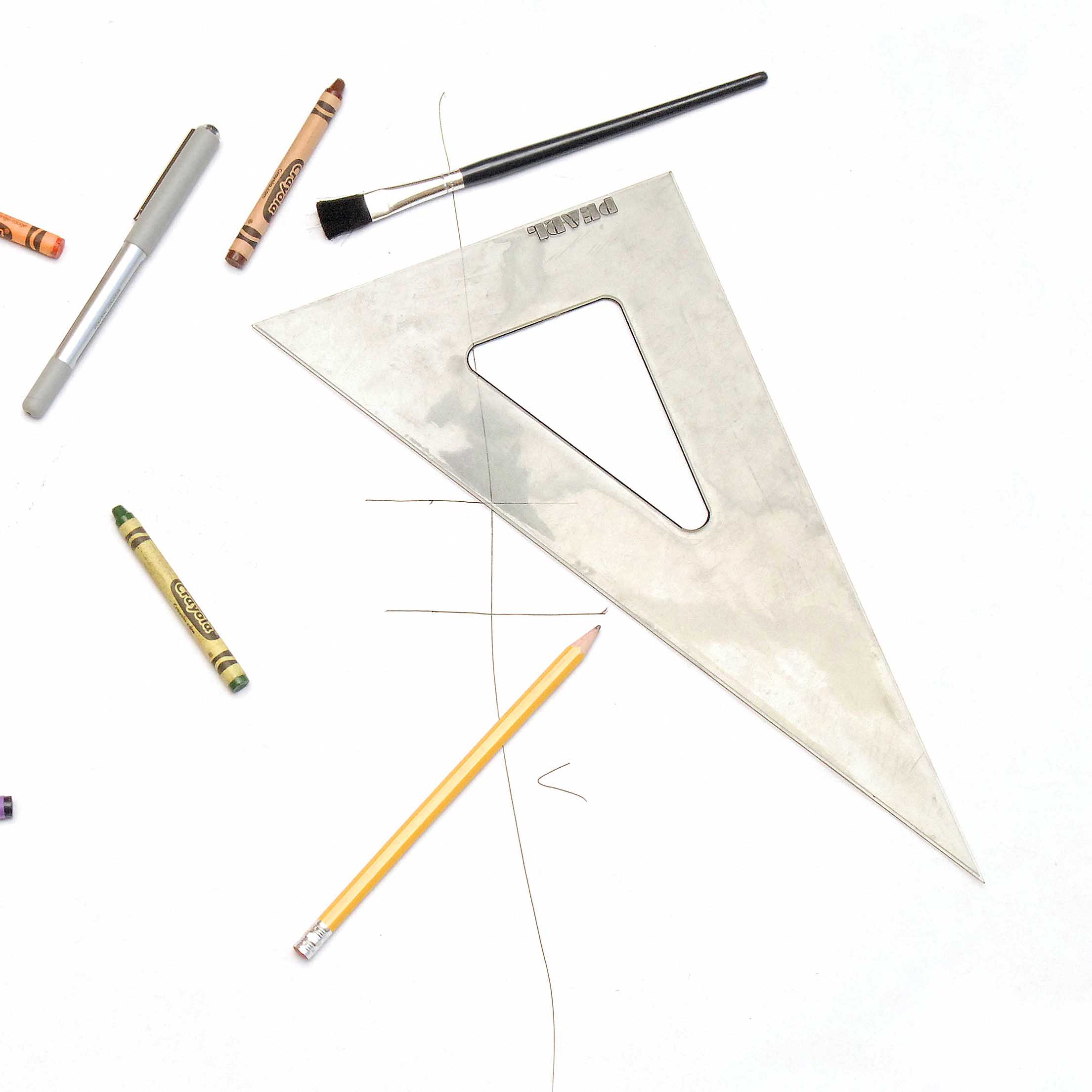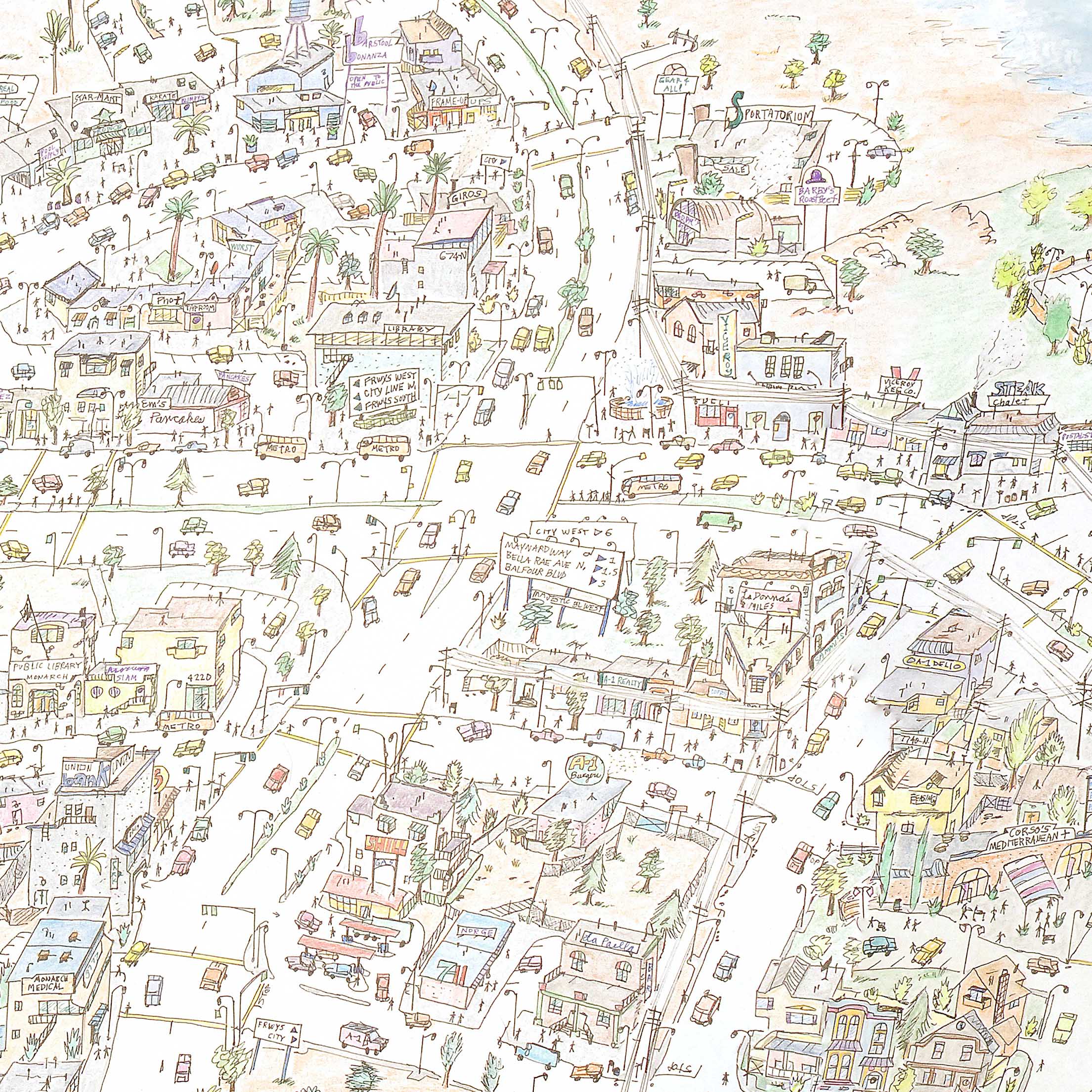 2. ...flip through it frame by frame.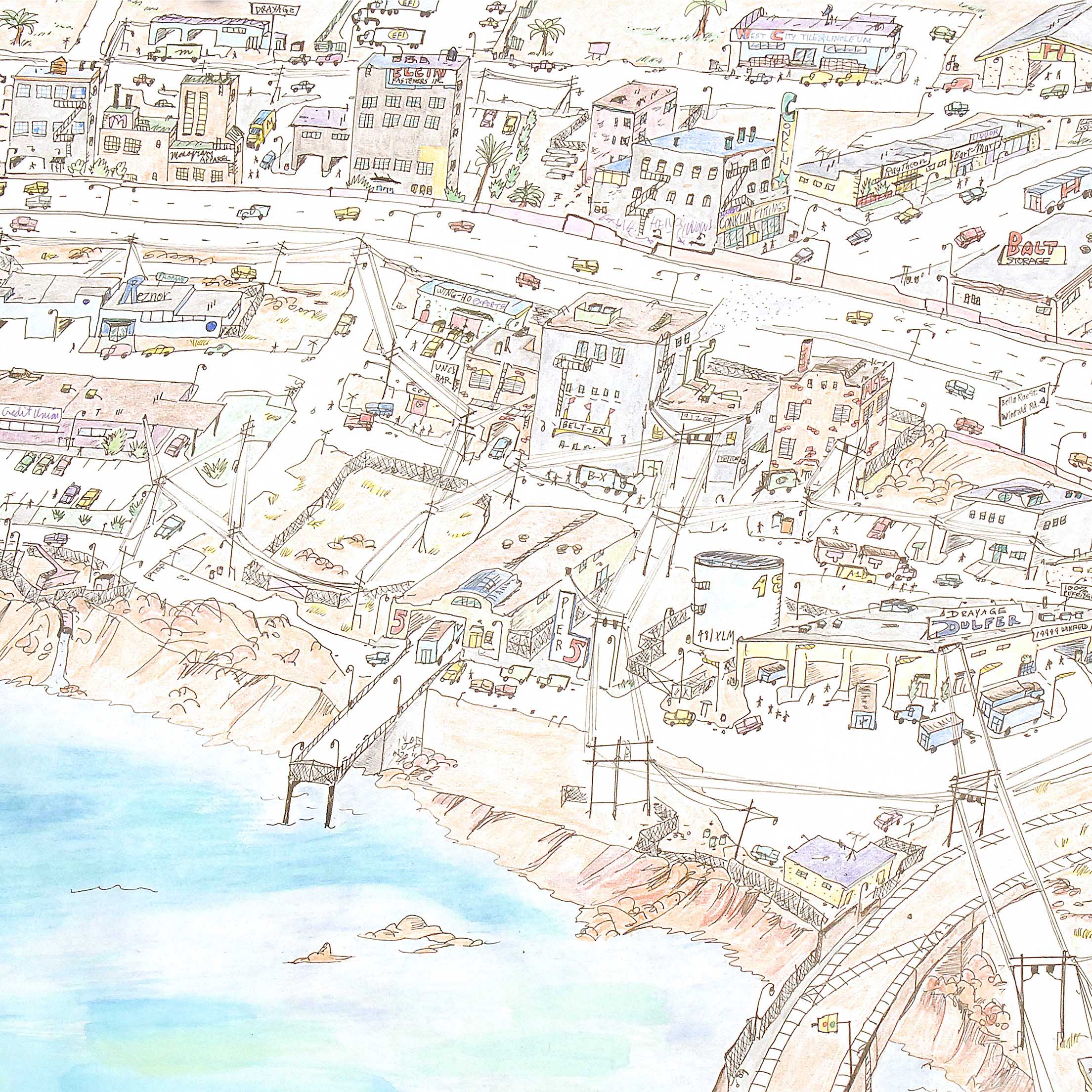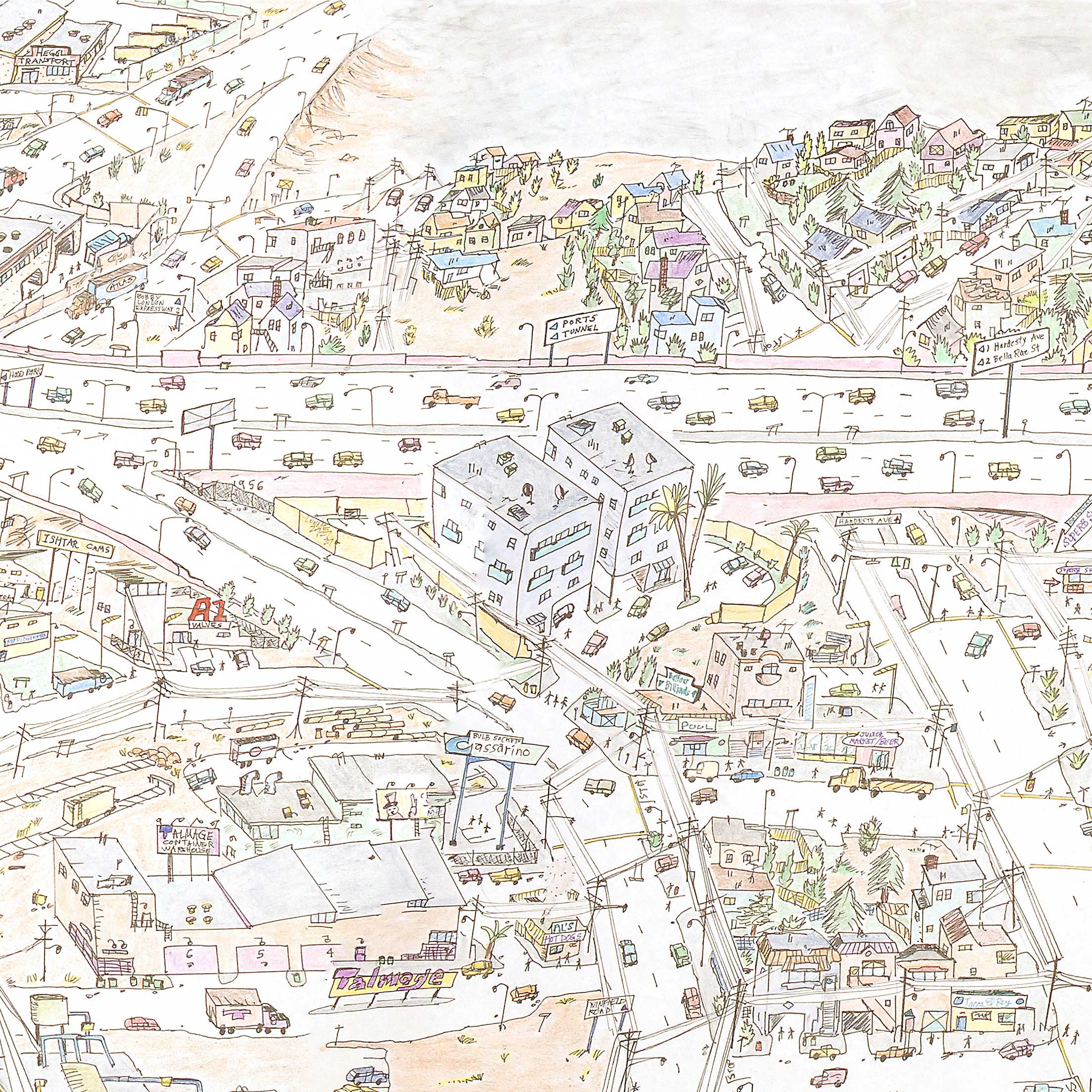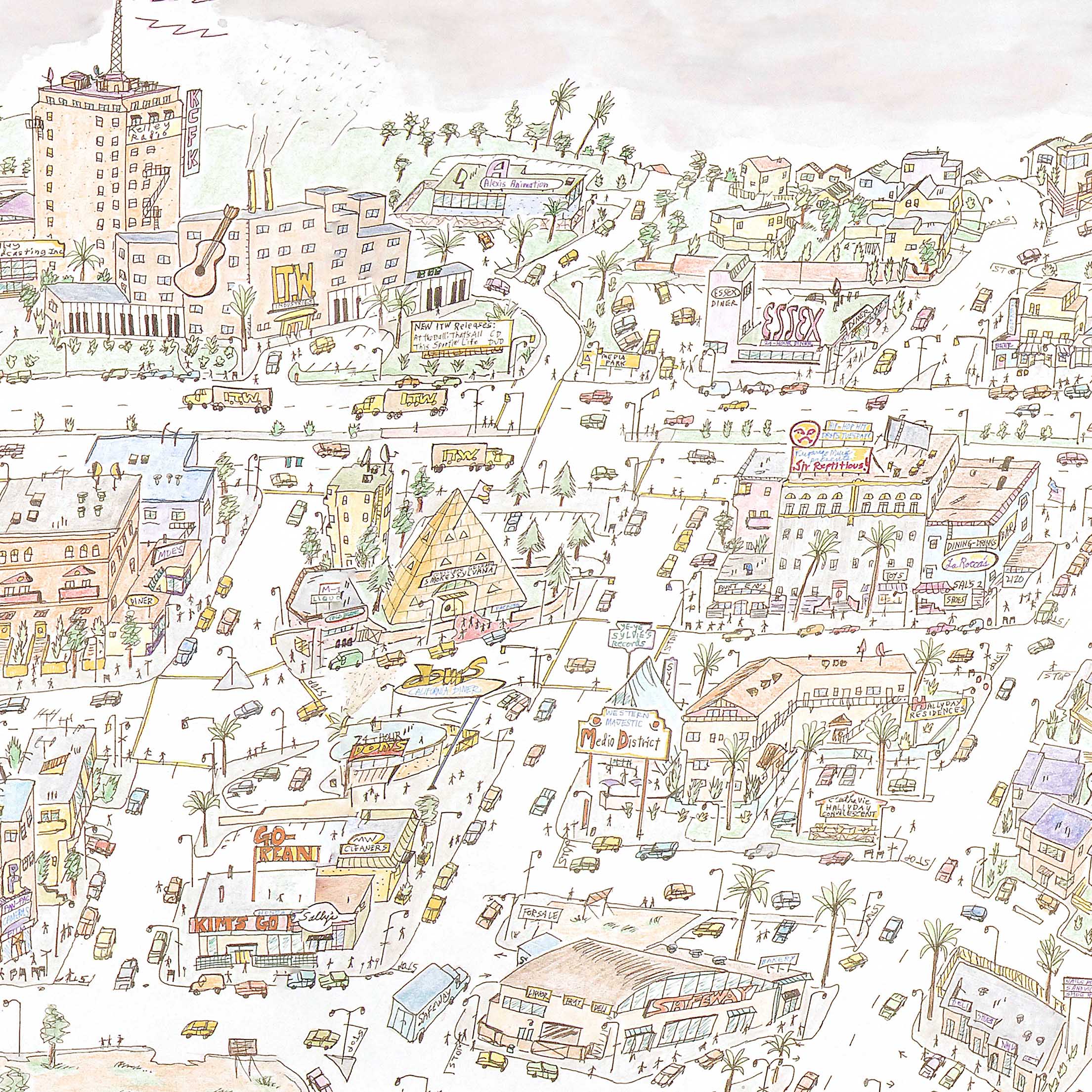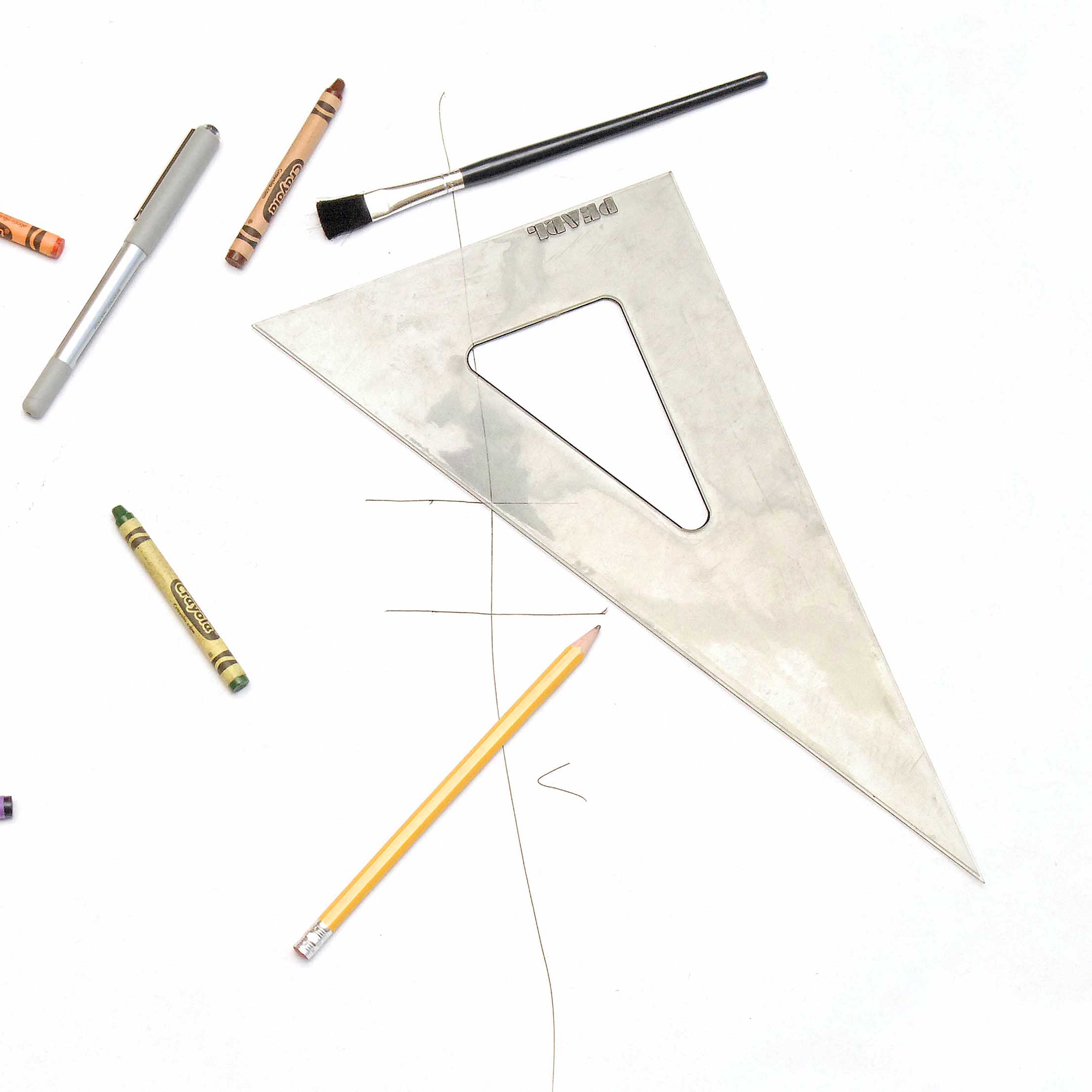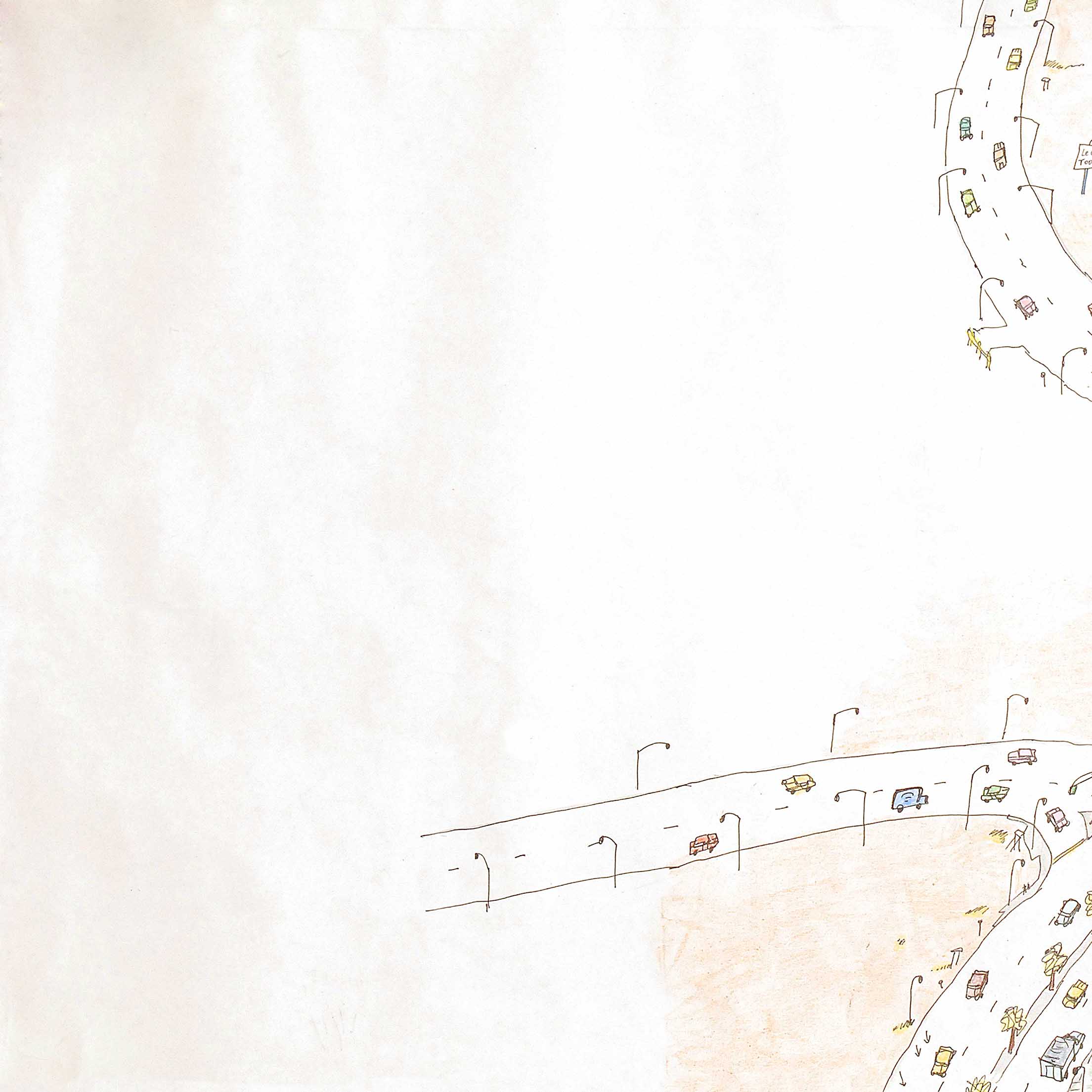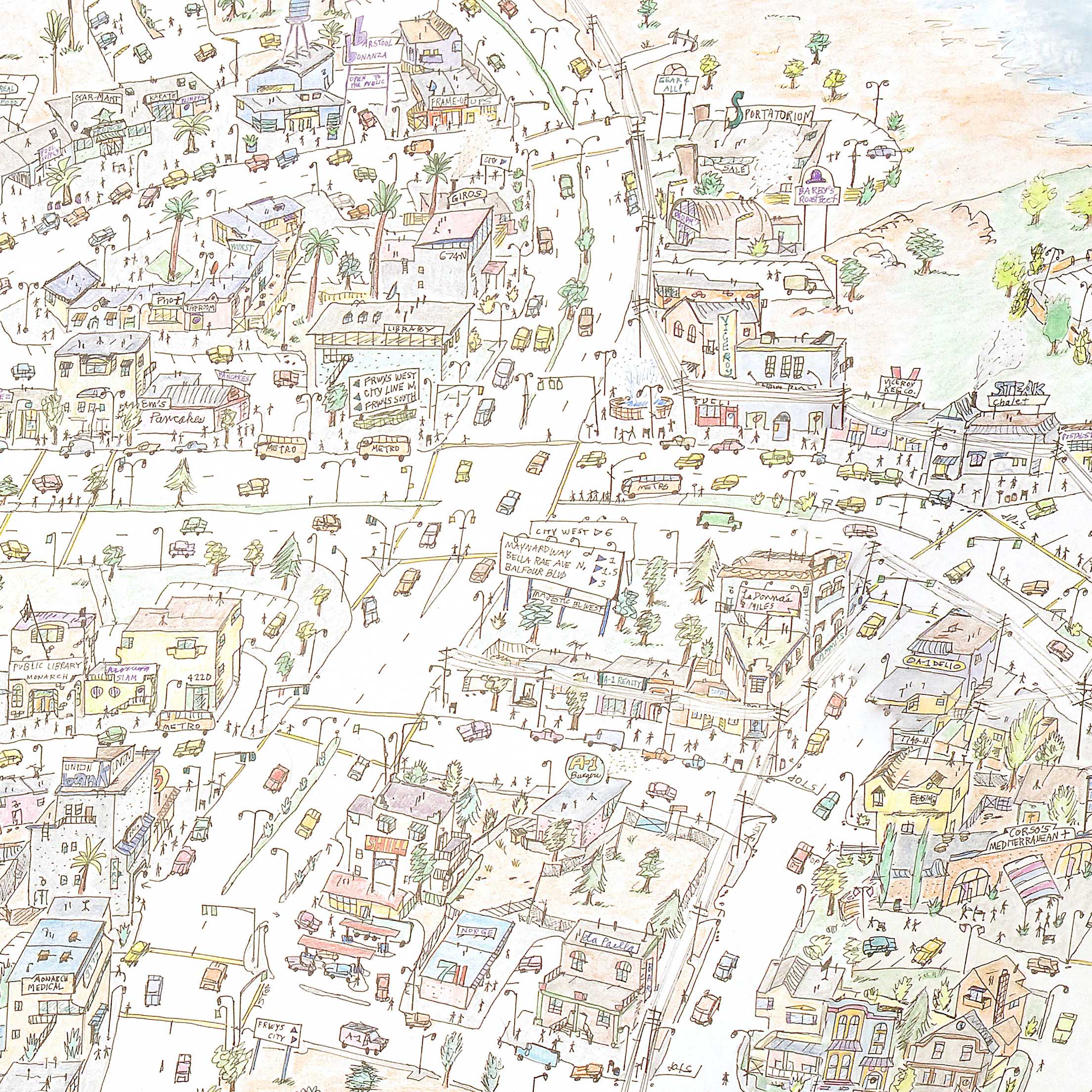 ___
A native Californian based in Los Angeles, GENE SCULATTI has been writing about music and popular culture since 1966. His books include The Catalog of Cool, Too Cool, San Francisco Nights—The Psychedelic Music Trip, and the Single Notes Kindle book Dark Stars & Anti-Matter: 40 Years of Loving, Leaving and Making Up with the Music of the Grateful Dead. His writing has appeared in the Los Angeles Times, Rolling Stone, USA Today, and Billboard.